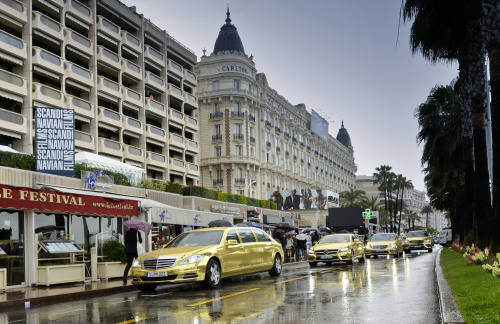 Weather in Cannes can be in May sometimes less than kind to its visitors, no matter whether they are stars, starlets or just visitors. All of them want to be part or at least get a glimpse of all the glitter around the Cannes film festival, called "Palme d'Or" or Golden Palm. The festival is named after the coveted Palme d'Or trophy, which is traditionally awarded on the last day of the Cannes festival.
At least the stars needn't worry about the weather at the 65th Palme d'Or, held from May 16th to 27th 2012, as they had a fleet of twenty various gold painted AMG models (from a G-class to a Pullman S-class) for their commuting needs at their disposal. And if they so desired, they could also take a test drive along the famous "Corniche" in one of the AMG models that were available. Thanks to the generosity of Mercedes AMG, this kind of experience was not only available to celebrities. Actually anyone with an interest in AMG or Mercedes cars could have registered for a test drive along the beautiful French Riviera in order to experience that special AMG "True Driving Performance" feeling.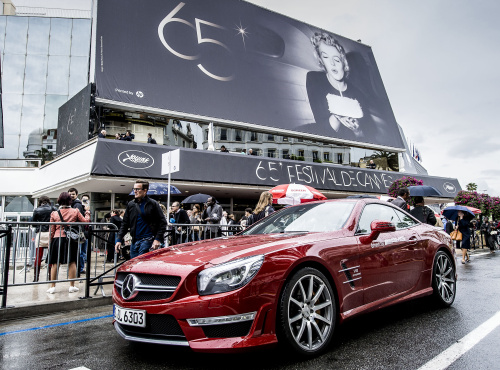 One gold painted SL65 AMG 45th Anniversary was shown at the "Cinema against AIDS Gala", which was held at the Hotel du Cap-Eden-Roc on May 24, of which Mercedes AMG was a co-sponsor. The same car was displayed again at the "IWC Filmmakers Dinner", again co-sponsored by Mercedes AMG.
While movie stars such as Nicole Kidman, Matthew McConaughey, Zac Efron and John Cusack promoted their latest movies at the Côte d'Azur, AMG's reason for this kind of activity was the iconic Mercedes SL, which celebrates its 60th birthday this year and AMG itself, which turns 45. That is why a white Mercedes SL63 AMG was on display outside the Hotel Intercontinental on a simulated film set throughout the festival.
As pictures say more than a thousand words, the following small picture gallery showcases the golden entrance of AMG at this year's Cannes film-festival. We will start with the white SL in front of the Hotel Interconti.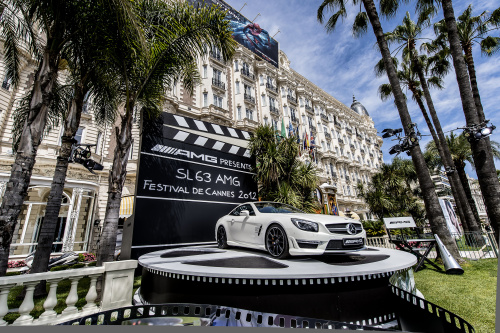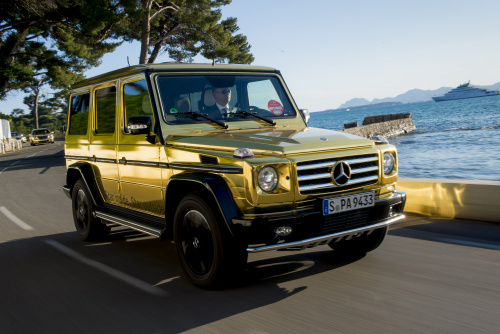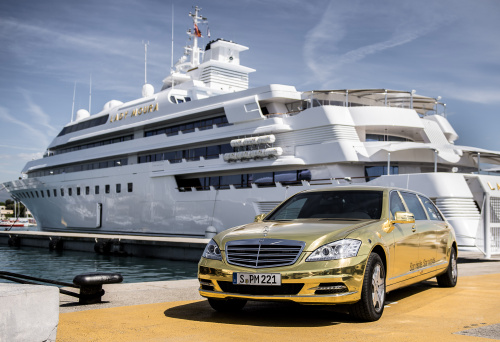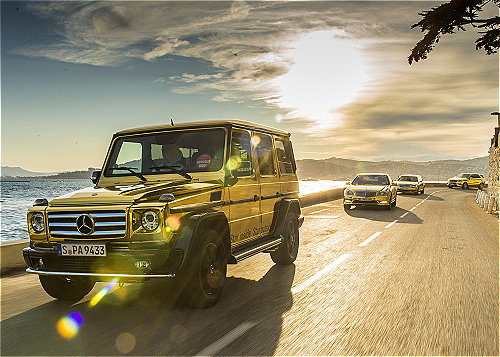 All pictures courtesy of Mercedes AMG